WEB DEVELOPMENT
Custom web development is a large part of our business. We have developed and continue to maintain many complex web applications for our clients. We can custom build a web application from the ground up and also integrate any off-the-shelf web software packages such as shopping carts and content management systems.
Get a web site that works for your business. Our team of experienced designers can build a professional looking web site that accomplishes your objectives – large or small. Our solutions range from basic brochure type websites to fully integrated e-commerce storefronts and custom application development.
Take the first step towards web success and request a free consultation today.
Content Management Not a lot of web developers will admit that your site is actually your site. We do. We don't expect your existing content to be held hostage by the burden of calling someone who knows HTML to change it. That's why we package our systems with content management, which allows you - the user - to control your own words, write your own content and see the immediate results. Access your site from anywhere in the world and update it using the familiar word processor interface at your leisure. No middle man. No hassle.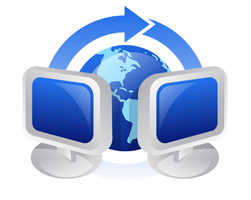 WHY SHOULD YOU CHOOSE ONE NETWORK MEDIA?
You'll get a free consultation and a comprehensive quote quickly.
We will remain in constant contact with you through every step of your project.
You'll get outstanding, high quality service at a reasonable price.
You will always be able to speak with us on the phone.
We are web experts. Every member of our team is a seasoned professional who specializes in a particular internet discipline.