PAY PER CLICK MANAGEMENT & ADVERTISING
Our PPCM service is very attractive for businesses that need immediate results. We will first define which keywords to target via the most effective pay per click programs and at what manageable price. We will monitor the progress of the campaign and create analysis to determine your ROI so we can better understand your campaign and to help you achieve your marketing goals faster.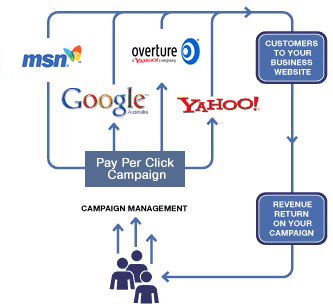 Online Media Planning & Buying - OMPB
Our OMPB service will help you with your online marketing objectives on time and on budget. We start by planning campaigns that will communicate your message to your target audience and finish with comprehensive reporting tools that maximize your ROI.
After building a strategic media plan, we negotiate the most competitive rates on each of the appropriate media vehicles, leveraging existing relationships and media dollars. Our years of media planning and buying expertise will help you amplify your marketing efforts.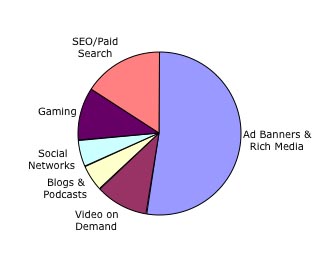 Online Strategy & Research - OSR
Whether you have an established offline presence and recognize the need to enhance your brand presence online, or are already advertising online but need a more focused plan of attack, it is important to understand how your brand interacts with the internet marketplace.
Before spending a time and money, it's crucial to define your online marketing objectives. This lets you calculate how much to spend and why, and allows you to compare the results with other marketing efforts. We make sure our clients are clear and certain that the appropriate mix of online initiatives are used and no money is wasted.