FLASH DESIGN & MULTIMEDIA
Get your users interested in what you have to say with our attractive use of Flash design and animation. Widely accepted as the most ubiquitous of rich-internet-media platforms, Flash allows an unprecedented amount of interaction and browsing satisfaction. Whether it's for your navigation, adding music or animating your site's design elements, we can help you take advantage of this medium to make your site an unforgettable experience.
When properly used, flash can be a powerful tool. It can be used to develop applications, promote products, and show video and animation.
We do not believe in using Flash for Flash's sake. We use it where appropriate to make a user's overall experience better, whether that's by calculating a lens size or exciting people about your product.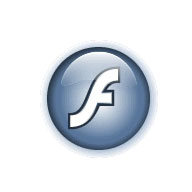 WHY SHOULD YOU CHOOSE ONE NETWORK MEDIA?
You'll get a free consultation and a comprehensive quote quickly.
We will remain in constant contact with you through every step of your project.
You'll get outstanding, high quality service at a reasonable price.
You will always be able to speak with us on the phone.
We are web experts. Every member of our team is a seasoned professional who specializes in a particular internet discipline.